Flying Year 1999
The following entries are available for this year:
Other Bloggers
A Snow Covered Devil's Dyke
After almost freezing to death and warming up with a hot drink from the Devil's Dyke pub, I emerge to find my glider almost burriend in an ice drift. After clearing the ice off and erecting my glider, I take to the skies. Maxing at around 100 feet above take off. my poor skills get to the better of me and once again I'm destined for the bottom landing field. The landing was un-eventful, if not requiring a little bit of a run, but I was down safely.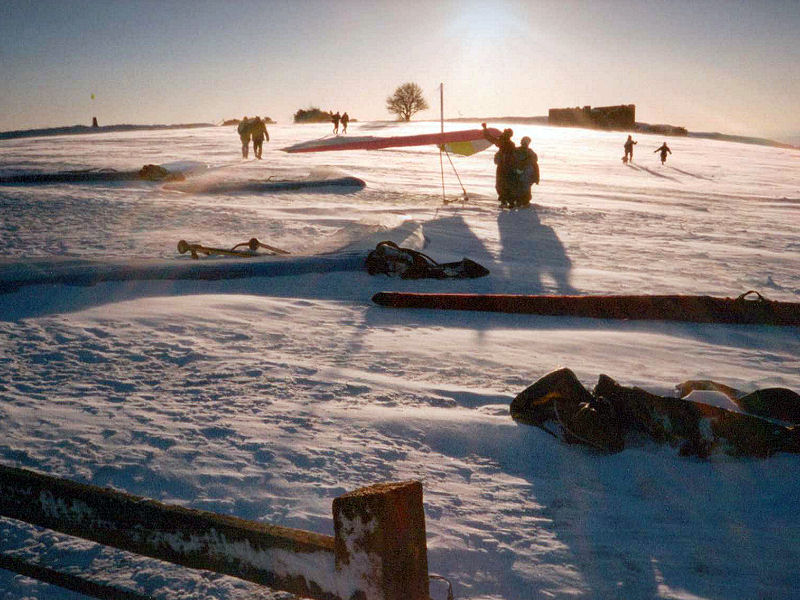 Devil's Dyke Launch Area
After retreating into the Devil's Dyke for a much needed warm drink, we emerge to find out gliders slowly vanishing under an ice dune!
19 Dec 1999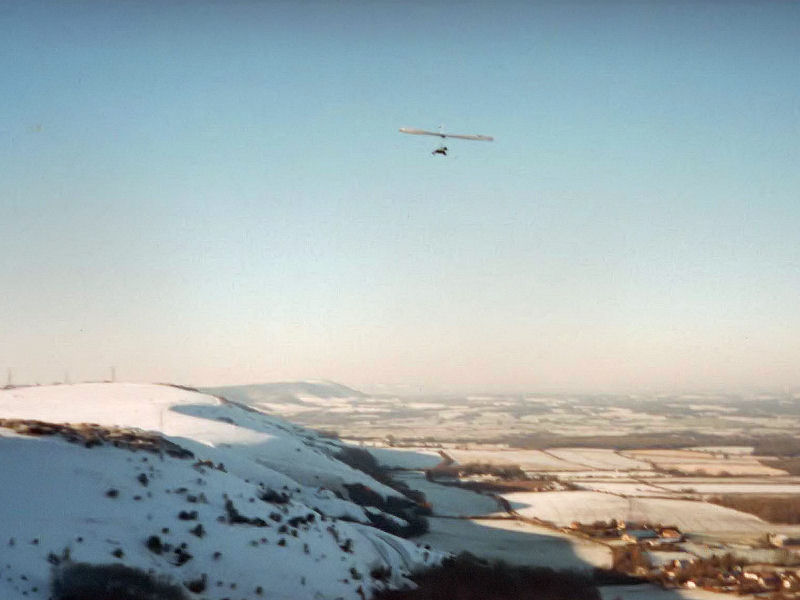 Devil's Dyke
A glider launches from a snow covered Devil's Dyke.
19 Dec 1999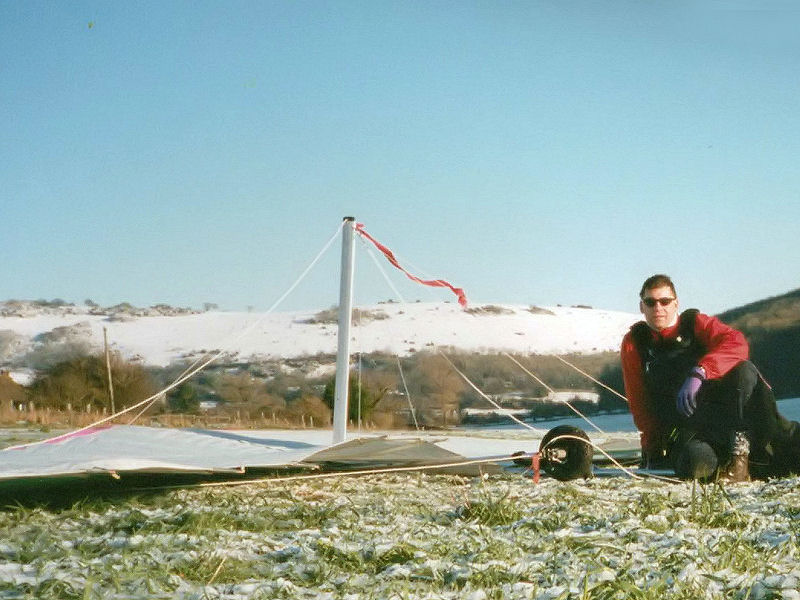 Devil's Dyke Bottom Landing
Once again, I land at the bottom of the Devil's Dyke and get a selfie of myself (the camera is balanced on my helmet). It's a little warmer, but still a fresh day.
19 Dec 1999

Flight Details
| | |
| --- | --- |
| Flight Type | Hill Launch |
| Glider | Airwave Calypso |
| Site | Devil's Dyke |
| Launch Date/Time | 19 Dec 1999 / 00:00 |
| Height Gain | 100ft |
| Flight Duration | 0h 15m |
| Comments | North, very cold, snow on ground, cleared ice from wings, bottom landed again! |