A Sled Ride - Scratchy, Uphill, Downwind Landing!
It's been a while since I've enjoyed a sled ride! The expected perfect conditions did not materialise; or I should have arrived an hour or so earlier (looking at those established high above), so with my glider rigged and it likely to sea breeze, I grabbed an opportunity to squeeze a top to bottom in.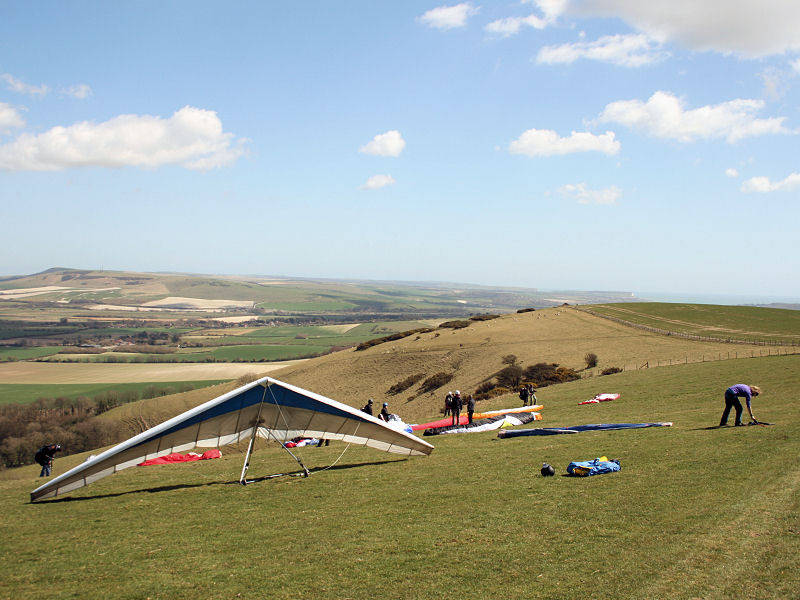 Swanborough
The Swanborough launch. The sky was looking inviting, but the wind wasn't playing game today!
20 Apr 2013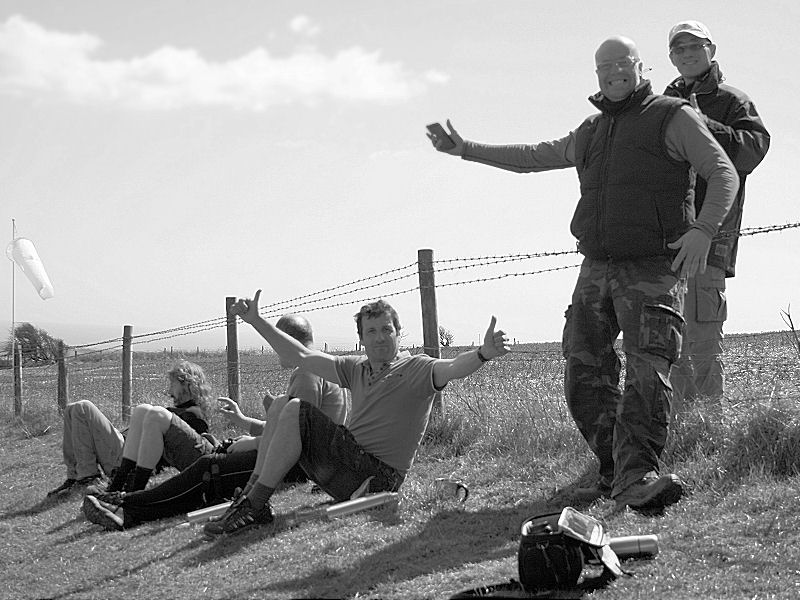 The Fly Boys!
John, Scott, Nicos and Miles enjoying with weather at Swanborough.
20 Apr 2013

Everybody was chilling on the hill, so I clipped in, hang checked myself and launched. As expected, I barely maintained. After a couple of beats back and forth a paraglider launched for a top to bottom. Unfortunately, the paraglider launched into the little bit of sky that seemed to be working. As I turned away to give him room I hit sink! Upon turning back I was now well below ridge height and destined for the bottom landing field.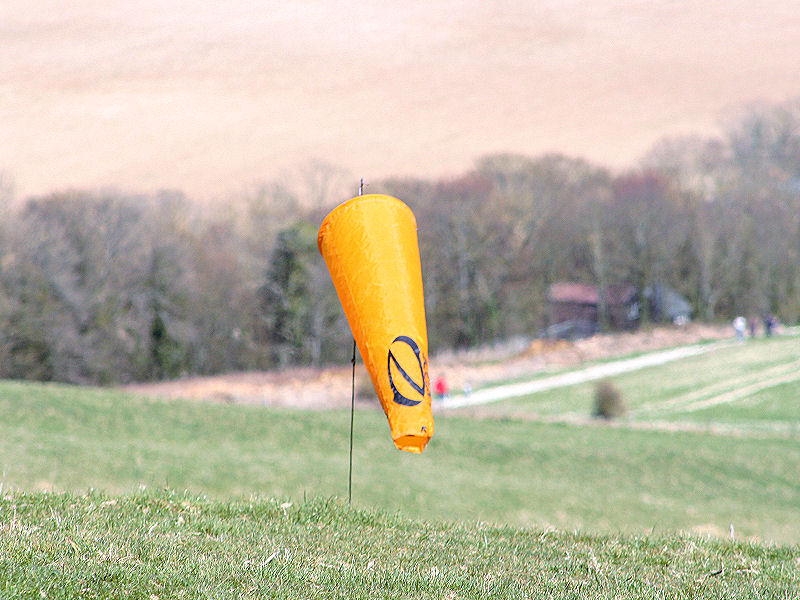 Light Winds
Light winds was the general theme until the sea breeze pulled the wind towards the rear of Swanborough.
20 Apr 2013

We were supposed to be using the adjacent field to the one I was heading for, but I was too low to successfully make it. With everyone else also landed in the 'wrong' field, I tried my best to limit the impact and decided to land the glider uphill at the side of the field. As I turned onto final I realised that uphill was also downwind! With an aggressive flare, I successfully landed, if not with a little run to counter the downwind component!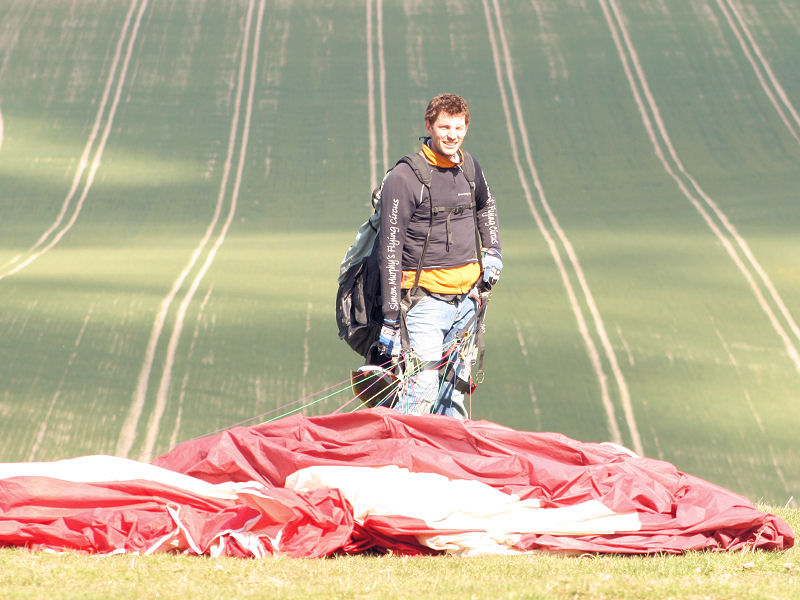 Luke
Luke getting ready to fly his paraglider.
20 Apr 2013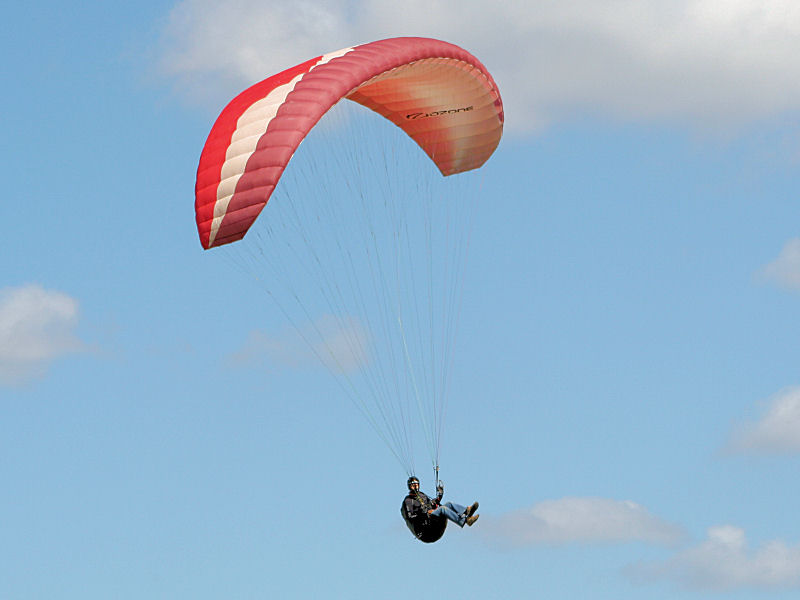 Luke
Luke getting some airtime while the rest of us sit on the hill waiting.
20 Apr 2013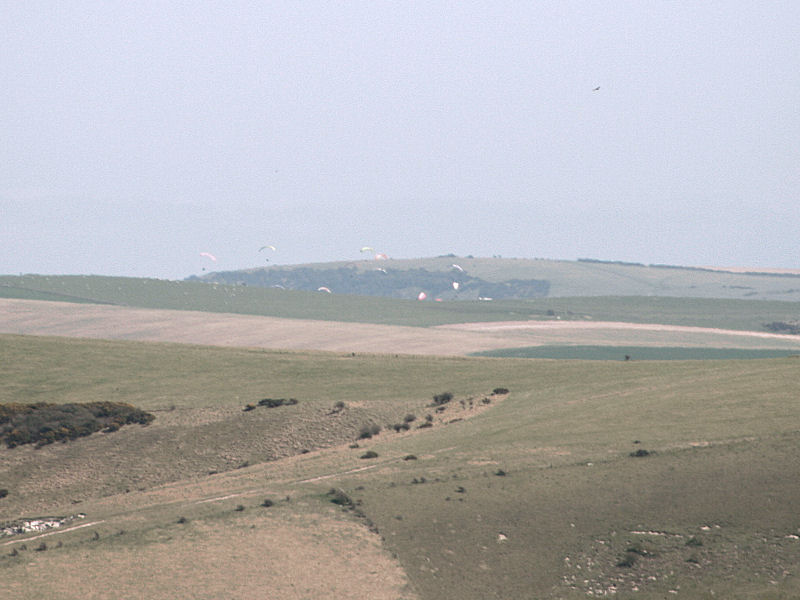 Bo Peep From Swanborough
Looking at Bo Peep from Swanborough, this was the reason I didn't venture there!
20 Apr 2013

Scratchy Downwind Uphill Landing
After waiting for what seemed like an eternity for the wind to come on to the hill, I take-off and quickly realise it's going to be a challenge to stay up. What followed was an uphill downwind landing as I try my best not to land in the crop and deal with the wind now coming more from the South.

00:02:07

Saturday 20 Apr 2013

Flight Details
| | |
| --- | --- |
| Flight Type | Hill Launch |
| Glider | AirBorne Sting 3:168 |
| Site | Swanborough |
| Launch Date/Time | 20 Apr 2013 / 12:30 |
| Height Gain | 0ft |
| Flight Duration | 0h 05m |
| Comments | With a risk of a sea breeze, it was time for a quick top to bottom. Made a little more interesting with an uphill, downwind landing! |