Off and Onable
The best of it was certainly in the morning. Arriving mid-morning the wind was bang on (well perhaps a hint of east in it), so after a quick chat I was back to my car to collect my glider. A short time later I was rigged and ready to go.
As I stood on launch the wind had picked up and some turbulence was rolling up and across the launch area. Steve was great and assisted me and when I felt a lull in the wind I was off, probably a little quicker than Steve had anticipated.
For the next 20-30 minutes I enjoyed all the airspace to myself; well, a Kestrel and a few crows were having an air-to-air combat session below me. The air wasn't particularly buoyant (a result of the high pressure system sat across the UK) so I spent some time scratching along close to the ridge. Every now and then my patience was rewarded with a small thermal taking me close to 700 feet ATO before dissipating before I could use it to good effect.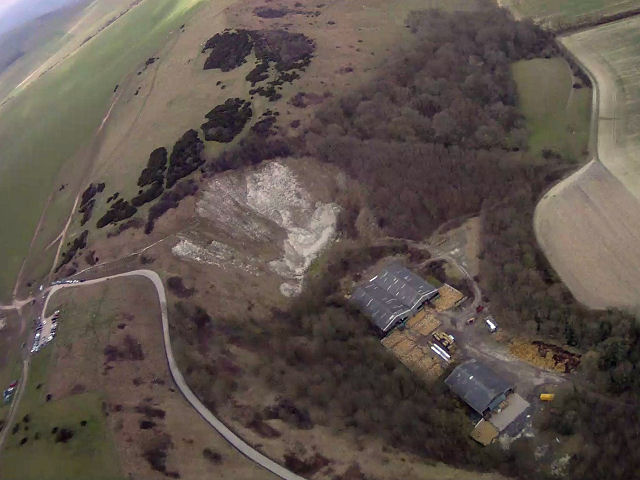 Bo Peep
Looking down at the road looking to the Bo Peep car park and take-off area.
5 Mar 2011

Soon Steve joined me and I was now determined to clock an hours flight in. Both Steve and I flew Sting 3's and it was incredible how similarly matched we were in the sky. One moment Steve was above me, then next I was above him.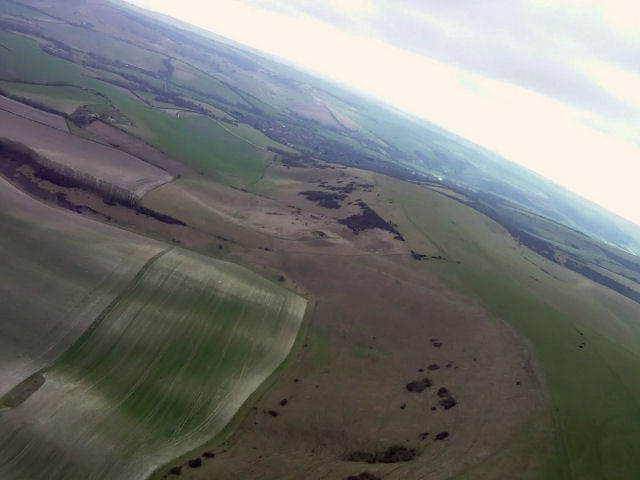 Bo Peep
Looking East towards Cuckmere.
5 Mar 2011

Later a third Sting joined us. Myself and the new Sting enjoyed a thermal together taking us close to 700 feet again. I will confess that this 'other' Sting got the better of me; it turned out to be Johnny Carr test flying it, so I can be excused!
Eventually the hour in the air came and passed and my arms were now starting to ache. After watching Johnny Carr almost top land on another glider, I decided it was time for me to come down. There were now quite a few gliders rigged all around the hill so I decided to land clear of them (just in case).
After gently landing clear of everyone I walked my glider back, collapsed it and decided to conclude my flying for the day.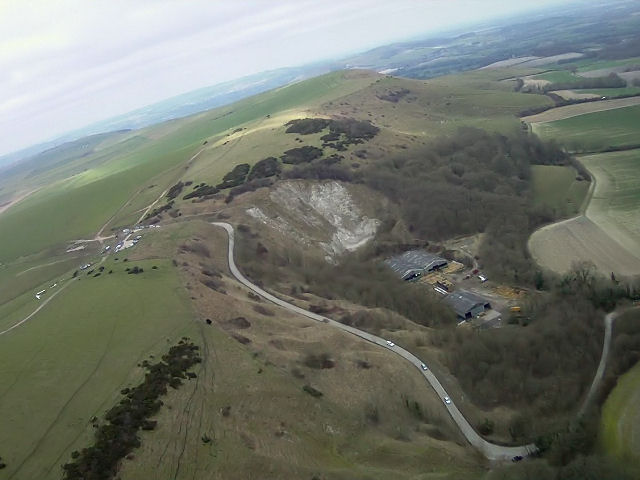 Bo Peep
The road leading to the Bo Peep take-off with a couple of gliders rigged almost ready to fly.
5 Mar 2011

Flight Details
| | |
| --- | --- |
| Flight Type | Hill Launch |
| Glider | AirBorne Sting 3:168 |
| Site | Bo Peep |
| Launch Date/Time | 5 Mar 2011 / 00:00 |
| Height Gain | 675ft |
| Flight Duration | 1h 15m |
| Comments | ENE; 15-20 mph, broken thermals |